Lisa: Office Manager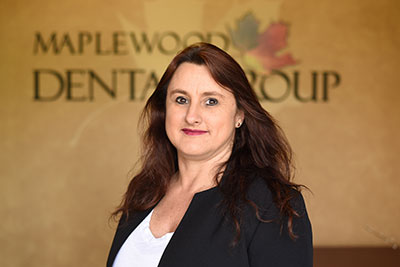 Lisa has been working at Maplewood Dental Group since 2007, and in the field of dentistry since 1987. She started off working as a dental assistant for a family friend, and loved it so much that she decided to make a career in dentistry. In 2002, she began taking business classes and became an Office Manager.
Lisa has spent the greater part of her life living in the Nashua area. She has been a patient of this practice since 1980, along with the rest of her family. She likes to spend her free time supporting veteran's organizations, helping her husband with his business, getting together with family, and traveling.
Christa: Social Media, Marketing and Patient Coordinator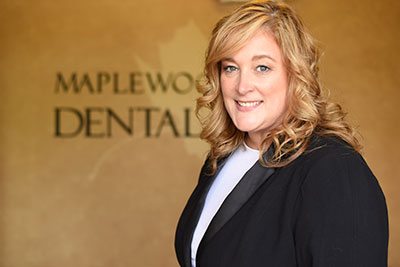 Christa joined Maplewood Dental Group in 2017. She realized that the field of dentistry was her home when she started helping out a family friend at their dental practice back in 1997. She brings with her an Associate's degree from Middlesex Community College for Mediation and Paralegal, and a Bachelor's degree from Rivier University here in Nashua.
With her sunny disposition and enthusiasm, Christa handles all of our public relations, marketing and social media. She grew up in Massachusetts but moved to the Nashua area in 1997. When she is not at the office, she spends her time with her exotic fur babies, her fiancé and his son. She enjoys her spare time with her family, traveling and boating.
Elizabeth: Patient Coordinator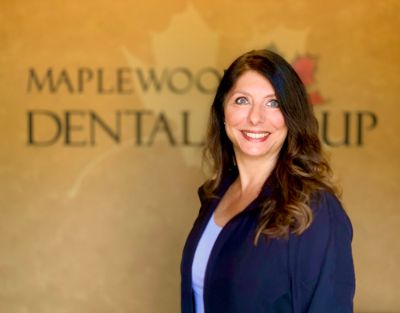 Elizabeth joined dentistry in 1985 as a dental assistant. She left to pursue other passions and returned as a patient coordinator after completing her Business degree from Rivier University. Since then she has always been a favorite among the staff as well as the patients due to her exuberant personality, witty humor and strong interpersonal skills.
Elizabeth moved to NH in high school and currently resides here with her husband, two daughters, and their silly boxer Otis. When not at work, she is usually busy painting to create a new masterpiece. Her passion is to find vintage furniture and transform them into beautiful works of art.