Lisa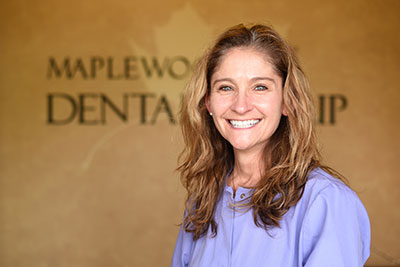 Lisa has been with Maplewood Dental Group since 1987. She has been associated with the field of dentistry as a Dental Hygienist and as a Certified Dental Assistant since graduating from NHTI in 1991. She got her local Anesthesia license in 2009. She has always been fascinated with smiles and loves taking care of her patients.
Lisa has been a lifelong native of Nashua and has two grown children. When she is not working, she enjoys hiking, skiing, walks along the beach, traveling and exploring new areas. She also loves to cook and spend time with her family and friends.
Andrea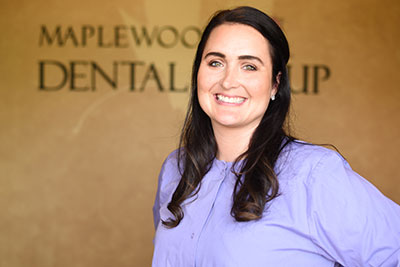 Andrea has been working as a Dentist Assistant for 11 years, out of which 7 lovely years have been at Maplewood Dental Group. She became fascinated with dentistry at a young age and loves to be part of a team who truly loves helping people and their smiles.
Andrea's father worked at Aubuchon Hardware in Nashua for 38 years, and her husband owns an outdoor power equipment service center here. They live in Litchfield, NH where they enjoy their country-style life. Andrea loves traveling with her husband, spending time with her family, and soaking up the warm summer sun.
Samantha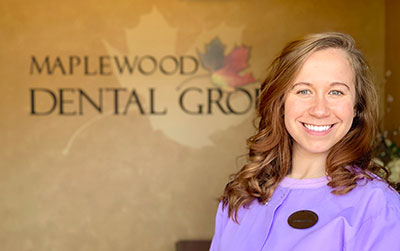 Born and raised in Lowell, Ma, Samantha brings eight years of dental assisting experience to Maplewood Dental Group. She still is currently striving to further her dental career by attending Middlesex Community College and further educational programs. To her, there is a certain gratification within building connections and interacting with her patients. She is passionate about educating the importance of oral health.
Samantha, outside of the office, stays mentally and physically active, enjoys the outdoors, a big reader and foodie. She is extremely family oriented and passionate in volunteer work and giving back.