Andrea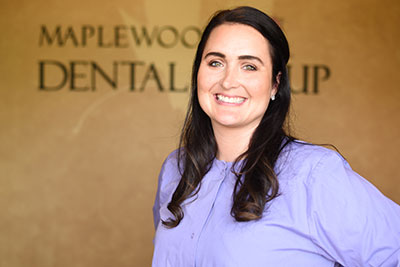 Andrea has been working as a Dentist Assistant for 11 years, out of which 7 lovely years have been at Maplewood Dental Group. She became fascinated with dentistry at a young age and loves to be part of a team who truly loves helping people and their smiles.
Andrea's father worked at Aubuchon Hardware in Nashua for 38 years, and her husband owns an outdoor power equipment service center here. They live in Litchfield, NH where they enjoy their country-style life. Andrea loves traveling with her husband, spending time with her family, and soaking up the warm summer sun.
Samantha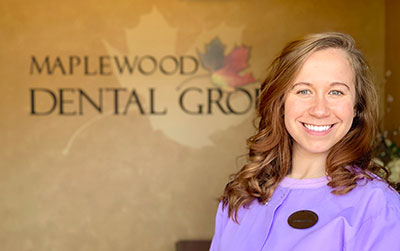 Born and raised in Lowell, Ma, Samantha brings eight years of dental assisting experience to Maplewood Dental Group. She still is currently striving to further her dental career by attending Middlesex Community College and further educational programs. To her, there is a certain gratification within building connections and interacting with her patients. She is passionate about educating the importance of oral health.
Samantha, outside of the office, stays mentally and physically active, enjoys the outdoors, a big reader and foodie. She is extremely family oriented and passionate in volunteer work and giving back.
Nancy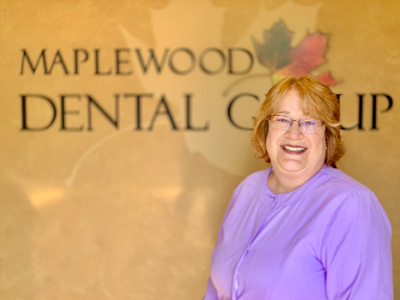 Nancy has been with Maplewood Dental Group since 2019 and brings with her over 22 years of experience as a Certified Dental Assistant. She enjoys forming life-long relationships with her patients by helping to alleviate any fears or concerns they may have, while educating them about their oral health at the same time.
Nancy was born and raised in Nashua and currently resides nearby in Merrimack, NH with her husband, daughter and her 16 year old dog, 'Sebastian'. She has two adult daughters and one adorable grandson. When Nancy is not snuggling her grandson, she enjoys the beach, camping, and making memories with her family and friends
Karen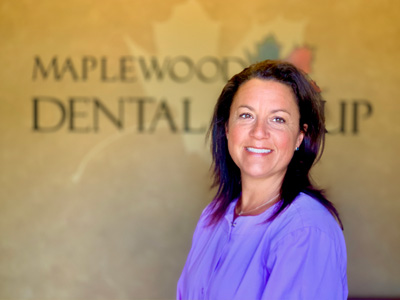 Karen joined Maplewood Dental Group with over 15 years of experience in the dental field. The first half of her career was spent as front desk support until she transitioned to the clinical side as a dental assistant. This change proved to be a great one as Karen enjoys the chair-side patient interactions the most. She loves making connections with her patients by learning about their hobbies.
Karen's role at Maplewood Dental Group is to support the hygiene team as their assistant. She also enjoys assisting the doctors when their assistants are away.
Karen lives in Nashua with her teenage son and daughter. She loves the outdoors and can be found walking or running local trails, golfing or riding around town in her red convertible that her kid's friend's nicknamed "little red".